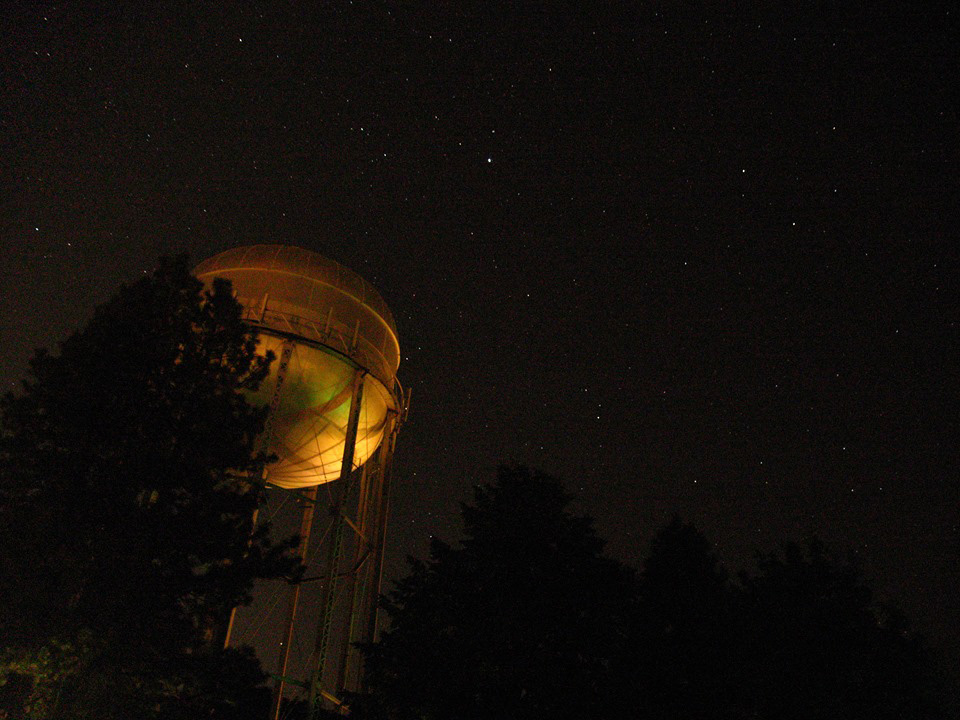 Happy Mess by Ian Paul Messersmith
directed by Sarah Campbell
dramaturgy by Ariana Burns
packet prepared Summer 2020
(Moscow Idaho's Rotary Park water tower photo by Elaina Pierson)
I am still finding things about water and water towers that strike my fancy so I've added a second page to the Water Tower section.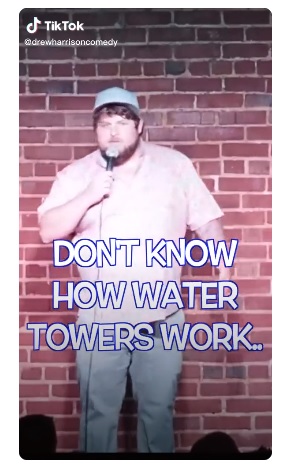 My research on water towers began when Ian sent me a Tik Tok clip of comedian Drew Harrison.
WordPress doesn't appear to imbed Tik Tok so here's the link if anyone's curious. @drewharrisoncomedy /video/6820028961951583494
Like Mr. Harrison, I didn't know how water towers worked so it's been fun when water towers keep appearing in my world. Only yesterday, I noticed that one stands not far from my house.
During the first table reading there were a couple of questions about the symbol of the water tower and the town being named Bridge Water. Ian said there was no intentional use of water as a symbol. I grabbed a couple of my notes on water from This Random World just for fun. 🙂
Water represents spirit and connections. It is transience, dynamic. Water purifies. Water is life. Water represents one and all. It is a drop, a puddle, a stream, a lake. Fluidity. Water is transition.
On an episode of Star Talk, Neil deGrasse Tyson talks about water towers. This was uploaded in 2018 and you can really feel the date. At the conclusion, the co-hosts quips about never washing his hands which sounds weird in these pandemic days we live in.