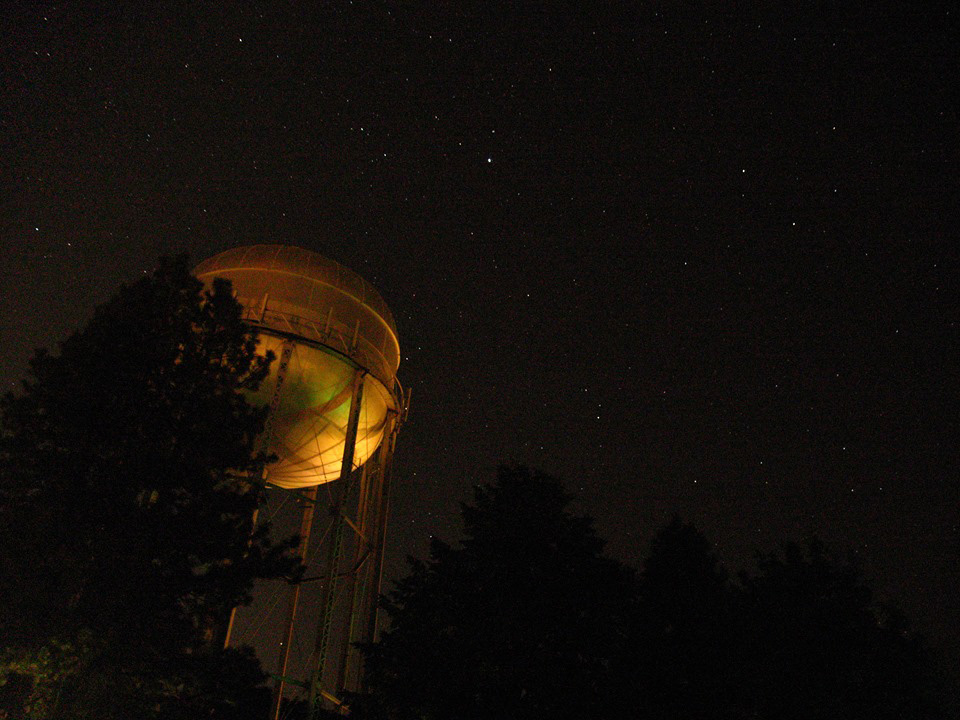 Happy Mess by Ian Paul Messersmith
directed by Sarah Campbell
dramaturgy by Ariana Burns
(Moscow Idaho's Rotary Park water tower photo by Elaina Pierson)
In October, Happy Mess had a staged reading, giving an opportunity to share the company's work on the script and receive feedback from several audiences before it moves into a next phase: preparation for an anticipated spring production.
Due to the restrictions imposed by the pandemic, the workshop process was moved to a Zoom format. A byproduct of this was that the company was able to include members from outside of Moscow, living in Boise, Virginia, and Tennessee. The playwright, Ian, is a distance learning student residing in Utah.
Each actor had their own performance space and were their own tech support. We helped each other online as best we could but David Harlan, who is adept as a technician and a performer, remarked on the unique stress of having to be both during the Zoom work.
Much of the tech involved troubleshooting wi-fi and network problems. We ultimately relocated three actors to spaces in the theatre department to remedy the problems. We also worked with room acoustics and lighting to get a balanced look and sound between actors. Once a baseline was established, performers would contribute to further the telling of Happy Mess.
Costumes were pulled from actors' personal wardrobes as well as the few props they would need for the reading.
When I started thinking about how different this was from the performances we were accustomed to at Hartung or Forge, I asked Jeanna for photos of her performance area. Her character, Mama, had the most props in our reading. One thing that was rather startling when I saw her photos was how isolated the actors were. When I see them, they're always "together."
During the rehearsals, they talked about the characters and the relationships which is part and partial of working on a show and developing connections with each other as actors. It's something theatre makers fret about when doing Zoom shows. How to bridge those little boxes. To have character emotionally tethered.
And to see the pictures Jeanna sent me, I suddenly see the actors reaching out through that little dot on the top of their laptops.
It's all they have connect through. They have all these tools sitting around them to help them with the performance, and its precious few compared to what they had on a physical stage. Only so much will fit in that dot. And the only feedback they get from the others they are working with is through that black square on the screen somewhere in the vicinity of their script.